Touch-free washrooms in a post-COVID world | SaniPod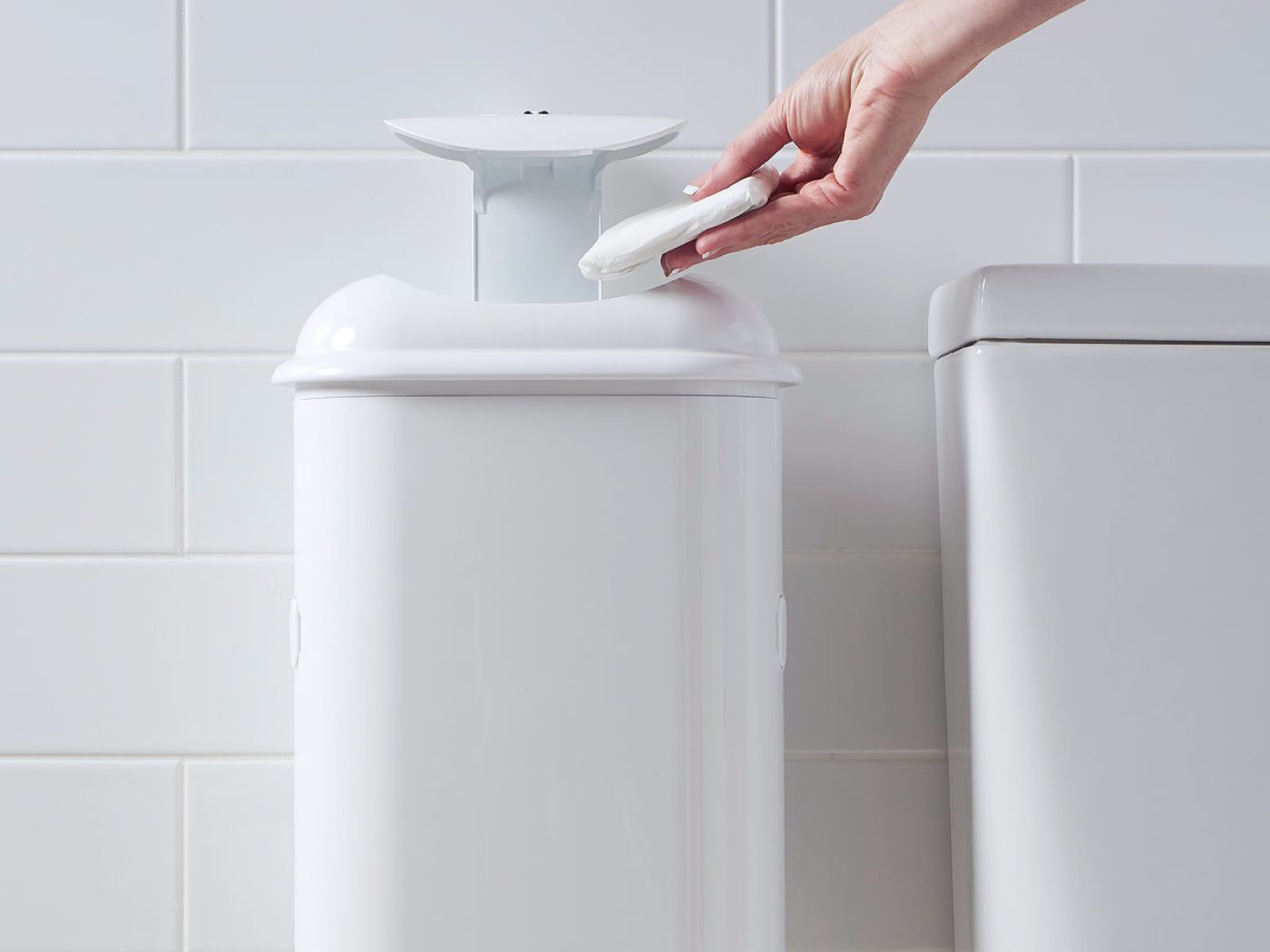 Why automatic sanitary bins
have shifted from a nice-to-have to an absolute necessity.
COVID-19 has changed the way the world sees hygiene. Masks in public spaces have become the new norm. We're slowly getting used to bumping elbows instead of shaking hands. And the meaning of 'social distancing' has evolved from a quiet Friday night in, to a major global health response strategy.
For businesses around the world, giving people the confidence to venture back into the workplace, restaurants, movie theatres, and malls, is now priority number one.
But with bacteria and germs able to survive on hard surfaces for days, it's no surprise that the pandemic has made us all far more wary of public spaces. And there's no public space more intimate – or more high-risk – than the washroom.
Read on to find out why a touch-free washroom experience is more important than ever, and how automatic sanitary bins can make all the difference.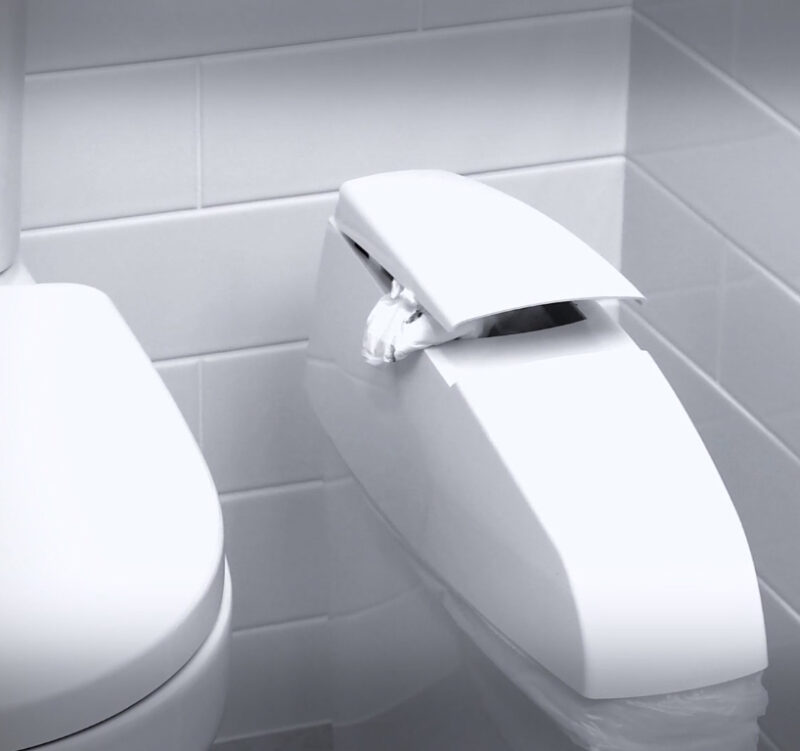 What's the big problem with traditional sanitary bins?
Research by Dr. Charles Gerba, from the University of Arizona, tells us that feminine hygiene bins are a hot-spot for bacteria – indexing well ahead of the floor, sink, and even door handles. *
The hygiene bin's red-zone status all comes down to the way traditional units are designed. Old-school sanitary disposal containers are bulky, unhygienic, and give little thought to the user experience. They tend to be manually operated, requiring women to touch the bin at the exact same spot the waste itself is disposed.
With traditional floor-mounted ladies sanitary bins like these, the risk of cross-contamination and exposure to waste is high, and so is the yuck factor. For women, using them can feel like a big ask – even without a global health crisis in the mix.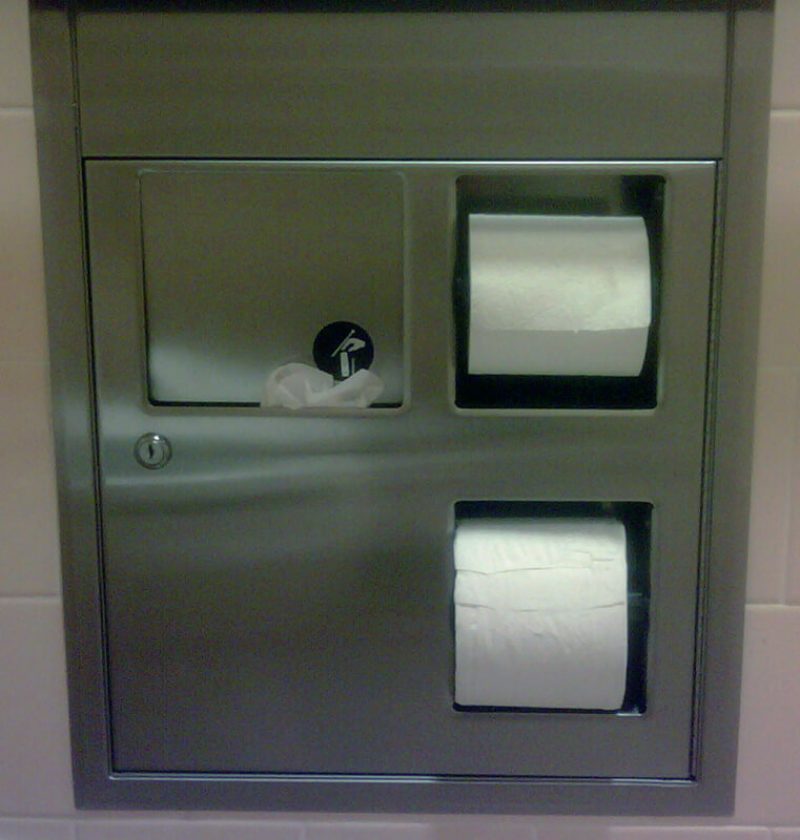 8 out of 10 women will choose not to use a sanitary bin if it isn't up to scratch.*
There are plenty of factors that will turn women off using a sanitary waste bin. Like if the unit is soiled, smells unseemly, or is operated manually (in other words, if they need to physically touch the same opening where the waste of who-knows-how-many women has gone before them).
With the world's hygiene awareness now more heightened than ever, factors like these are becoming an even bigger turn-off. And the more women opt not to use the sanitary bin, the more waste ends up going down the toilet. This causes more blockages, out-of-order facilities, and expensive plumbing call-outs. Not to mention more negative impacts on the environment whenever sanitary waste makes its way to the sea.
All this means that when it comes to raising your washroom's hygiene game, your sanitary bins should be topping the to-do list.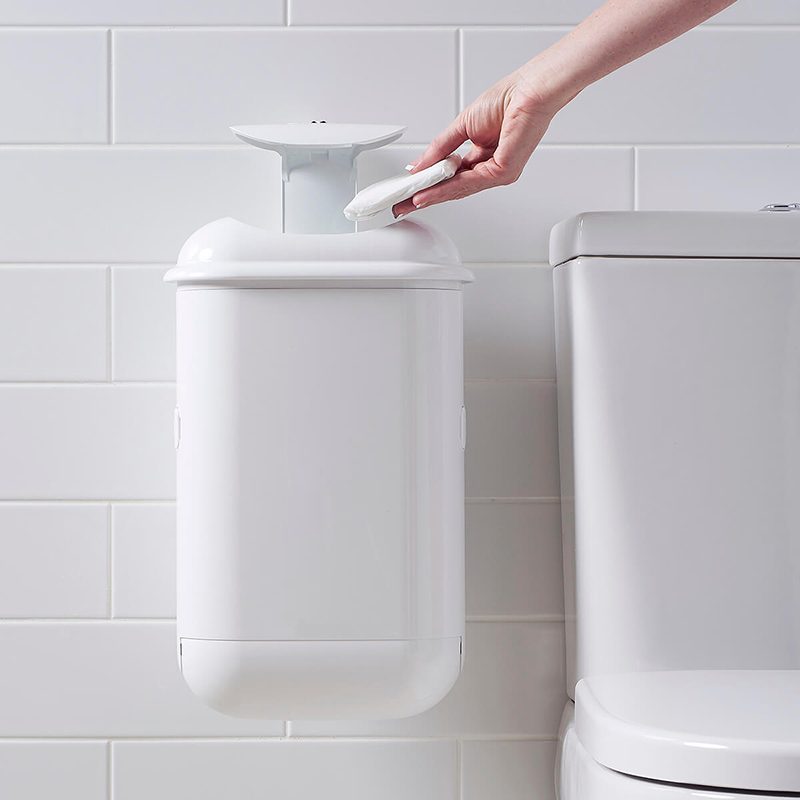 SaniPod™ automatic sanitary bins are a simple solution.
When they walk into a washroom, many women have one question on their minds. Will I be able to throw away my sanitary products hygienically, responsibly, and easily?
With an automatic female sanitary disposal bin, they can.
SaniPod™ is a revolutionary sanitary disposal system. Designed by women, for women, the range was created with first-hand knowledge of ladies' unique sanitary needs.
SaniPod's three units, Pod™ Petite, Pod™ Classic and Pod™ Classic Mini, all come in touch-free models that make for a hygienically hands-off experience.
And as an added bonus, automatic sanitary bins are easy to clean and simple to service. So not only will your customers be protected from the risk of cross-contamination and COVID-19 – so will your staff.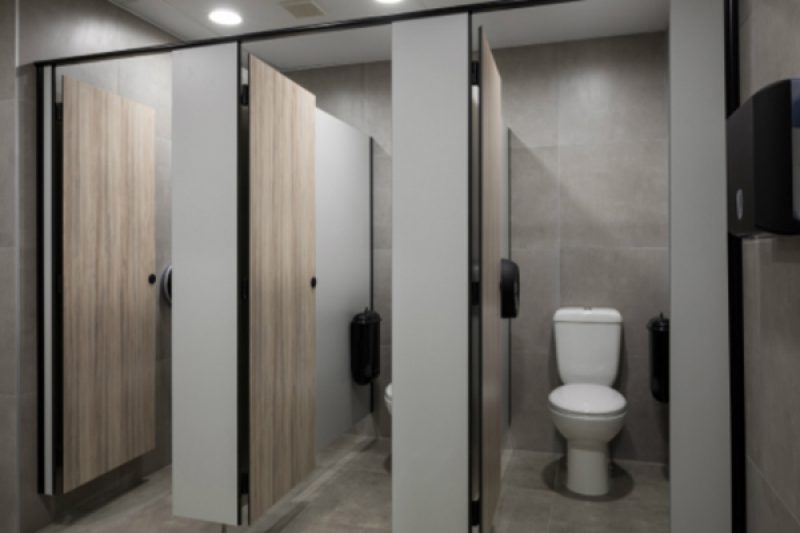 Hands-free is the future of hygiene.
As we all come to terms with the world's new normal, it's so important that people feel safe and comfortable using public washroom facilities.
Regular and careful cleaning and a higher emphasis on hygiene will both play a role. But in the long-term, the public demand and expectation for a hands-off washroom experience is only expected to grow.
Automatic sanitary bins, taps, flushes, paper towel dispensers, and doors are all likely to become more and more commonplace. And for businesses looking to thrive in a post-COVID-19 world, totally touch-free washrooms will be a worthwhile investment in a safer and more hygienic future.
* Dr Charles Gerbra – University of Arizona, Independent Washroom Study, – Fumacare Ltd 1999
Find out more about our SaniPod™ range of automatic sanitary bins and touch-free sanitary disposal solutions.
Get in touch