Choosing the Right Sanitary Bin for Your Commercial Bathroom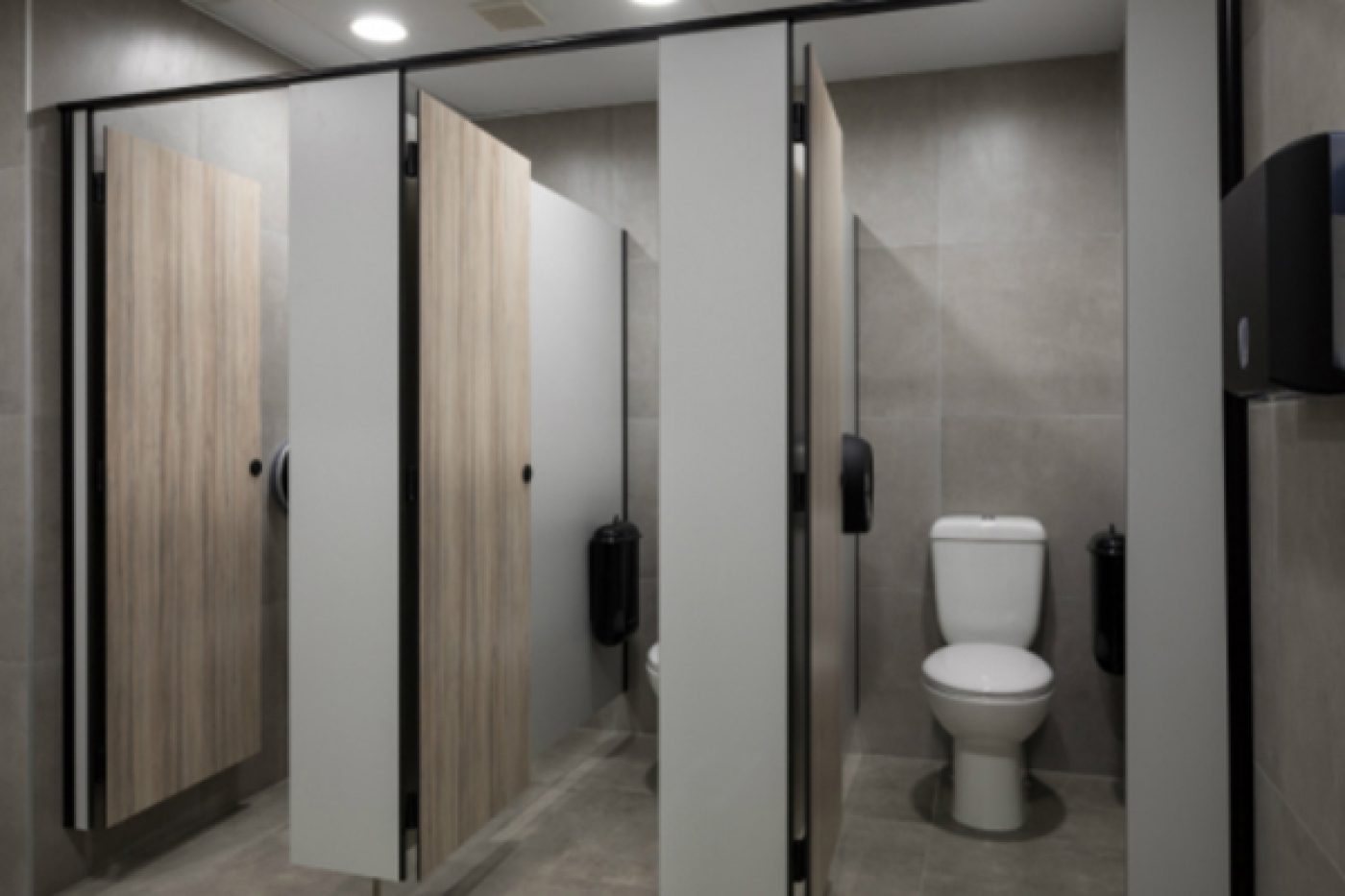 Choosing the right sanitary bin for your commercial bathroom is an important consideration that is often overlooked.
You may think sanitary bins are all one and the same, but this is not the case! There are many aspects to consider when choosing the right sanitary disposal unit, such as size, placement, and how they will be serviced.
Having a high-quality, easy to use sanitary disposal solution creates a comfortable environment for women using your bathroom. It is also important to have the correct sanitary bins in place for safety and hygiene reasons. In this blog post, we take you through the top five considerations you need to make when it comes to sanitary disposal, and explore the features of the SaniPod™ range, so you can choose the right model for your space.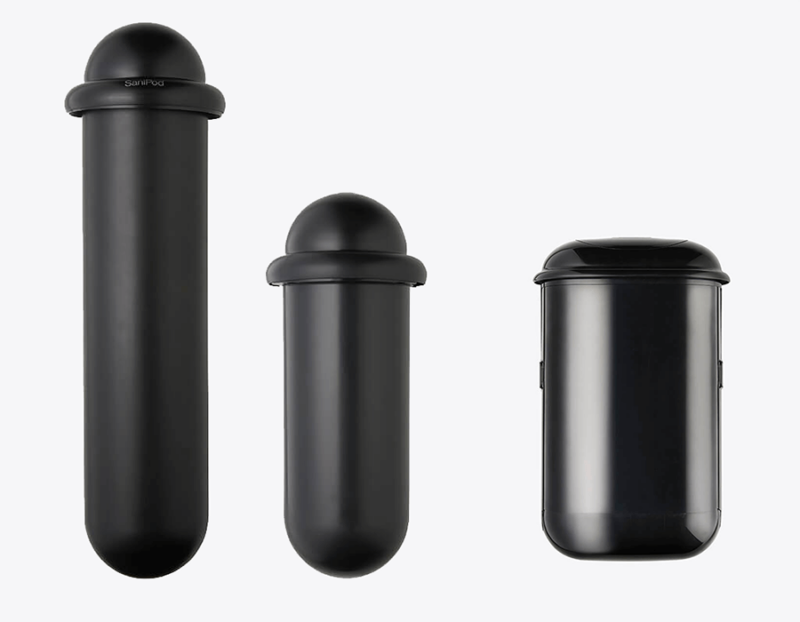 Size and Shape
A top consideration when choosing sanitary bins is unit shape, and how this will fit into your overall bathroom design. Many sanitary bins come in a rectangular box shape, however at SaniPod™ we have designed a range of innovative pod-shaped sanitary bins. These fit seamlessly into toilet cubicles without taking up large amounts of space.
Size is another important consideration when selecting a sanitary disposal unit. When choosing a size, you need to think about how many people will be using the washrooms and how often the bins will be serviced. Bins that are serviced often may not need to be as large, as the sanitary waste will be regularly removed.
At SaniPod™, we have two bin sizes available, our regular sized Pod™ Classic and the more compact Pod™ Petite. The Pod™ Petite has a 7-litre capacity and is ideal for washrooms with regular daily or weekly servicing.
Pod™ Classic holds 12 litres and is best for those high traffic washrooms, while it's smaller sized little sister, Pod™ Classic Mini, has a 7 litre capacity and fits most tight cubicle spaces where other bins struggle.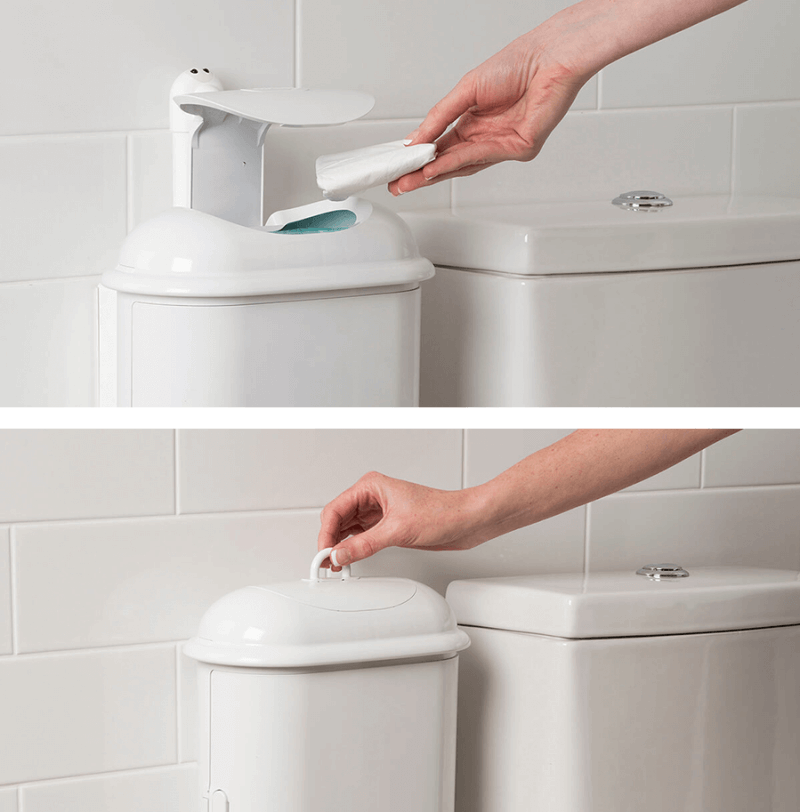 Manual or Automatic
Automatic sanitary disposal units are a popular choice and it's easy to understand why! With a motion sensor that opens the disposal slot, there is no need to touch the unit during use, which can be a relief for women using a public bathroom. In some cases, manual bins are preferred, so we have developed both manual and automatic disposal units in our SaniPod™ range.
We have put a lot of effort into the design of our manual bins to ensure users can have a pleasant experience, with minimal contact during use. To open our manual bins, there is a lifting ring on the top of the unit, so you can avoid having to lift the sanitary tray opening. We have omitted the sanitary tray altogether, and designed a unique disposal slot instead, eliminating the nasty issue of sanitary products and dirt building up in the tray.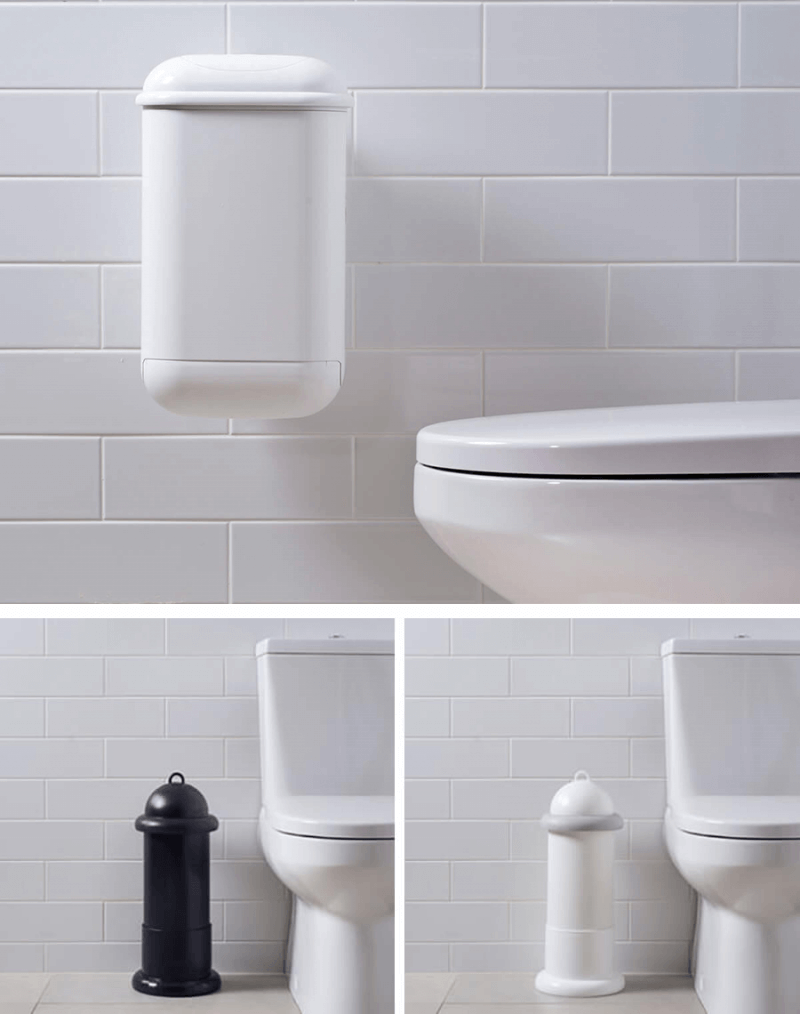 Free-standing or Wall-Mounted
Sanitary bins come in either free-standing or wall-mounted designs. Both our SaniPod™  models are designed to be wall-mounted, however the Pod™ Classic is also available with a floor stand for areas where this is not possible.
There are numerous benefits to a wall-mounted sanitary bin. Having the unit off the ground means that it is easy to clean the floor underneath, and there will be no risk of grime and germs building up around the unit. It also means that the sanitary bin will not take up floor space in the cubicle or bathroom, which is often limited in commercial spaces. Keeping the bin on the wall keeps it out of harm's way so it can't be moved or knocked over accidentally during use.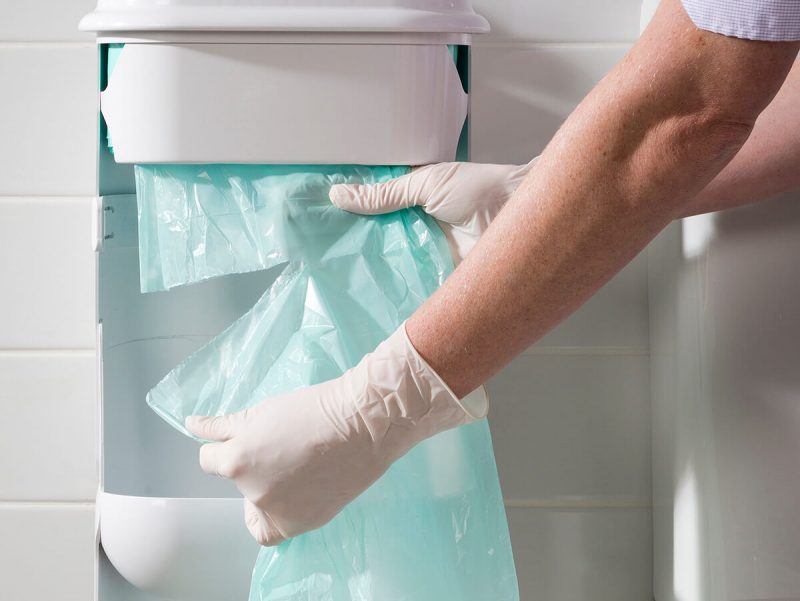 Self-Service or Serviced
Finally SaniPod™ offers your business a choice on how you wish to control your sanitary hygiene service in your washroom!
Traditionally sanitary waste disposal bins were serviced by a hygiene service company who either serviced on-site in the cubicle or took the sanitary bins off-site to be emptied and cleaned.
Our Pod™ Petite model comes with a one-of-a-kind liner cartridge service system, which your cleaning company can simply, safely, and hygienically service on-site with zero exposure to waste – and no third-party service company needed.
The Pod™ Petite can be serviced two-weekly, weekly, or even daily – whenever you require it. So you get total control over your unique sanitary disposal needs with the added selling point of just one company taking care of things from top to bottom.
Save time – no more downtime waiting for a service company
Reduce carbon emissions – more environmentally-friendly than transporting the bins to another location to be sanitised
For those wanting to outsource the servicing of sanitary bins, Pod™ Classic is an ideal model that can be serviced on-site or taken off-site to be emptied and cleaned. For businesses wanting to use the Pod™ Classic as a serviced model on their premises, contact us for our regional distributors who offer this service.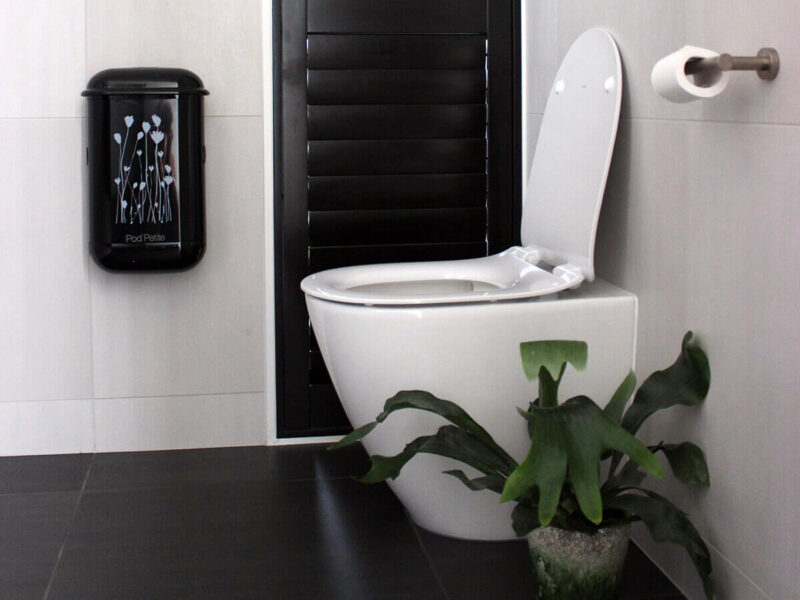 Design and Aesthetics
A good sanitary bin will fit effortlessly into your bathroom design, becoming a sleek feature rather than an eyesore. Our bins have an attractive slimline design and come in crisp black and white colours, which can even be customised with a graphic wrap.
Having a beautiful-looking sanitary bin doesn't just help make your space look nicer, it also encourages women to use the sanitary bins rather than disposing of waste by flushing it which can cause toilet blockages and costly plumbing call-outs!
Get the best sanitary bin for your business from SaniPod™
At SaniPod™ , we know the importance of good sanitary disposal and what a difference an effective bin can make to the women using these units. We provide effective sanitary disposal bins for large-scale commercial bathrooms and supply them to cleaning hygiene companies. The SaniPod™ range features sanitary disposal units to fit all spaces, whether you want a high-tech automatic bin or a classic manual option.
To learn more about using our sanitary bins in your commercial bathrooms, contact us today to find a distributor in your region.
Find out more about our SaniPod™ range of automatic sanitary bins and touch-free sanitary disposal solutions.
Get in touch